It has been a turbulent week for the giant company Facebook. On Monday, they had a six-hour downtime, and on Tuesday, whistleblower Frances Haugen made strong allegations against Facebook's privacy policy. In the wake of this Facebook scandal, the Data Inspectorate's director Bjørn Erik Thon is happy that they chose not to create the Facebook facet.
– From our standpoint, I'm happy that we are not on Facebook now, says Thon to Kampanje.
In September NRK Beta was the first to tell that the Data Inspectorate had not created the Facebook facet, after they had put on the table a crushing report. The main reason was that they thought they could not stand within the guidelines on privacy such a facet had brought with it.
And with the ongoing case of Facebook alerts Haugen, who has leaked documents about, among other things. that Facebook amplifies body pressure in teenage girls, and how human traffickers and drug cartels use Facebook's services openly, so Thon feels confident that they made a good choice.
– This is not the first time there are revelations about Facebook's inner life. Now there is a particular person who has come forward, and now the discussion is whether it is right or not. But as I said, we are happy that we are not on Facebook now, says Thon.
Harmful to reputation
Thon adds that part of the Facebook assessment of the audit was based on reputation.
– In our assessment, we assessed that it could be harmful to the Data Inspectorate's reputation as a privacy authority if we had been on Facebook, he says.
The Technology Council has also commented on the case, and told NRK that they believed that the Data Inspectorate's assessment would lead to other public actors following and shutting down Facebook pages.
– Have you received inquiries that companies want to withdraw from Facebook – with the right to be forgotten ?
– No, we did not get it. We see that there are some who have withdrawn, painted I am not sure if they have been in contact with us first, says Thon.
– Has been an important channel
Director of the Norwegian Media Authority, Mari Velsand , tells Kampanje that they have received the Data Inspectorate's assessment.
– As I understand it, the Data Inspectorate has not, by virtue of its role as an audit issued a recommendation on Facebook use, painted an assessment of its own possible presence there and decided that they do not want to create an account, says Velsand
However, she says that the Norwegian Media Authority will now assess their Facebook fate with the Data Inspectorate's conclusion in mind.
– We have noted their assessment and conclusion, and will carefully review these assessments. Then, for the Norwegian Media Authority's part, we must assess the arguments against being on Facebook, against the benefits. For us, Facebook has been an important channel for reaching important target groups in the population, for example in advance of the election with information about misinformation and fake news, writes Velsand.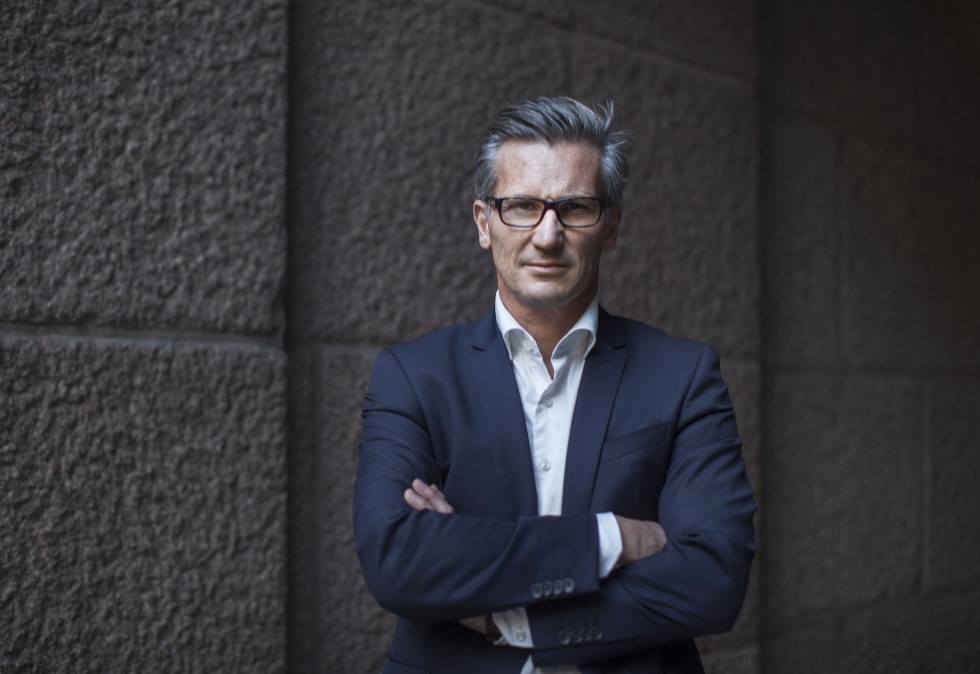 Dropper Facebook:
Bjørn Erik Thon, director of the Danish Data Protection Agency, is happy that they are not on Facebook now. Photo: Press photo / Åsa Mikkelsen
Har do not control Facebook
Thon further explains that the Data Inspectorate, with a Facebook facet, simply does not know what the privacy information that disappears to the internet giant is used for. According to the audit, it is problematic for an institution whose task is to ensure that the privacy regulations are complied with.
– What we are unsure of, which is the core of the assessment we made, is that we do not know what which happens with the information that people had left on our Facebook facet. Then there is the fact that we do not know enough about what the data is used for, says Thon and continues:
– It means that if you had been on our Facebook page, then I could do not respond to what your information is used for by Facebook. It can be all of the tracks you leave on the page such as likes, comments and posts. The Facebook universe is about collecting data.
– And what would the problem with that really be?
– The problem would have been that we had not had control over data collected on our pages on behalf of Facebook – to put it simply. And it is a responsibility we have beyond the Personal Data Act, says Thon.
Thon explains that they have control over data in and out of their own websites.
– On our website we have control. It is a control that we must have since we have a treatment responsibility, says Thon.